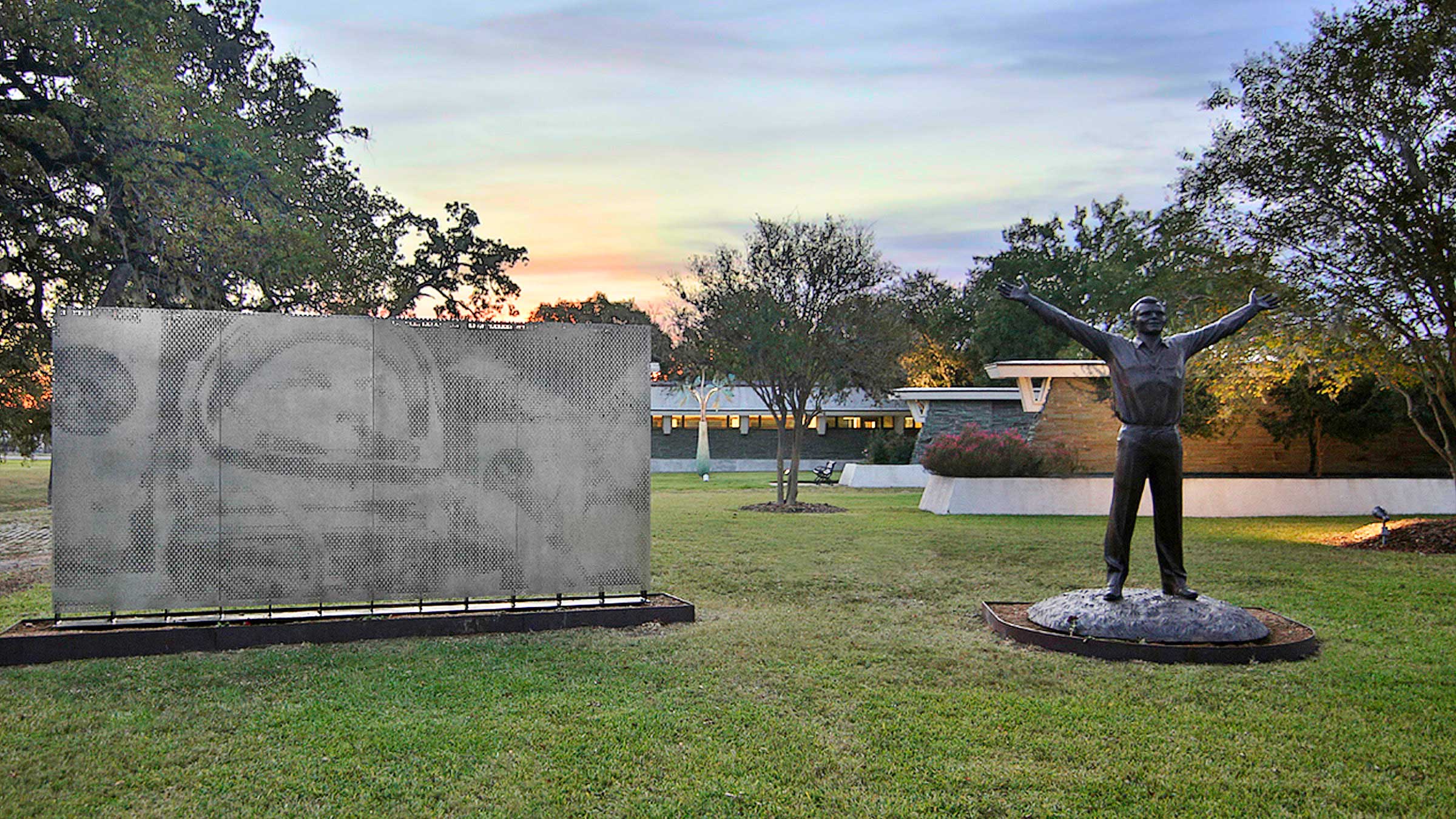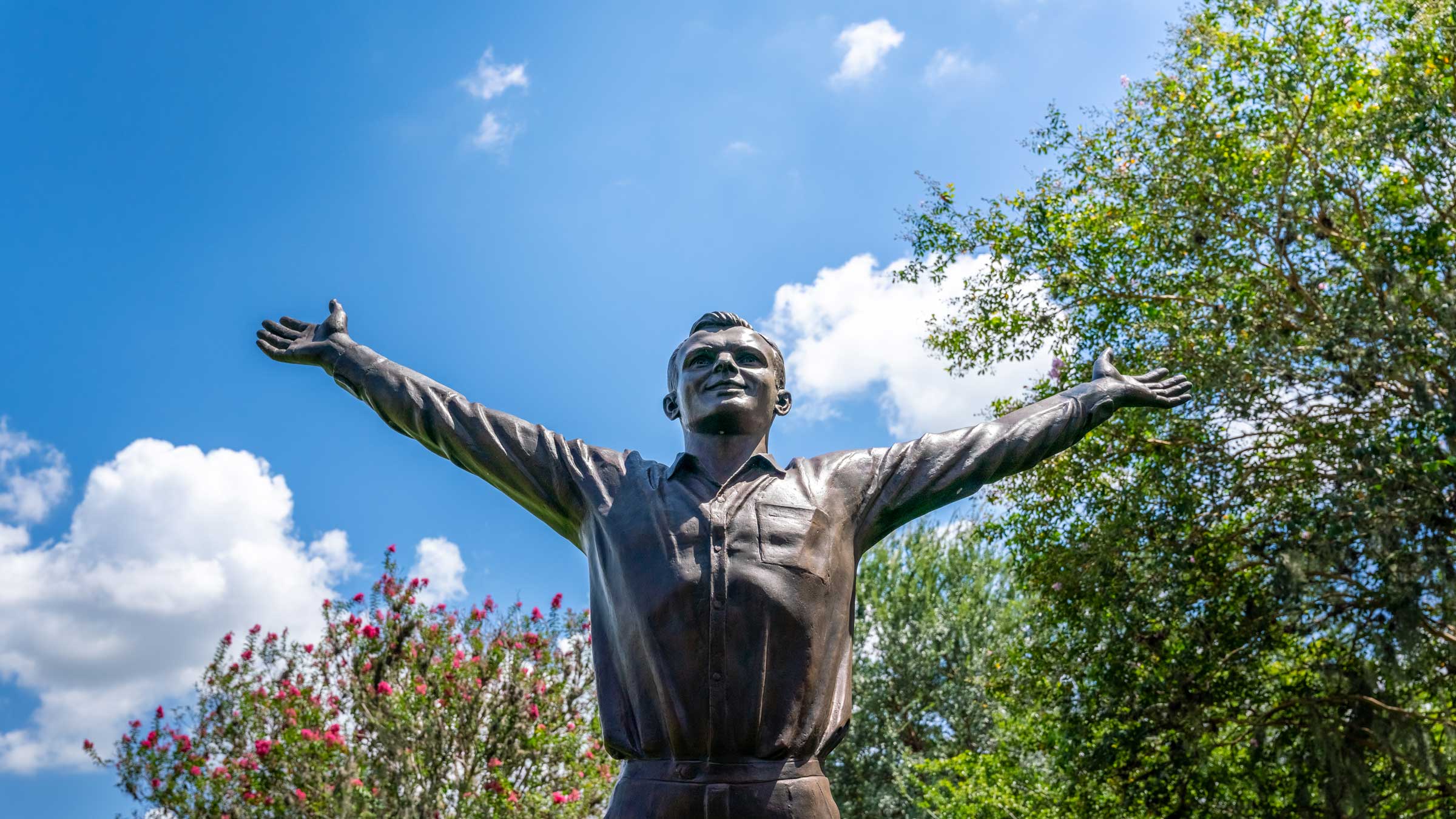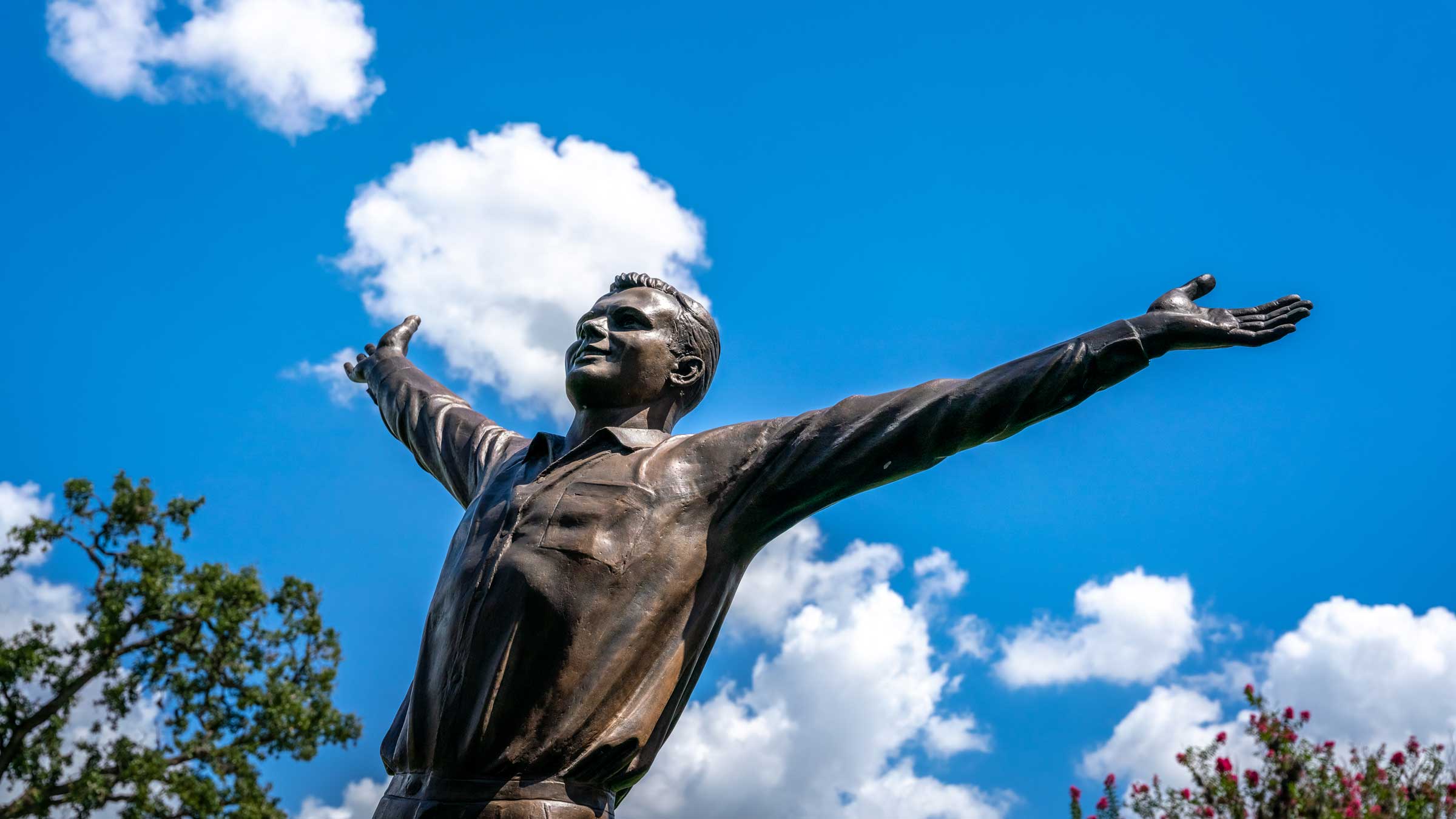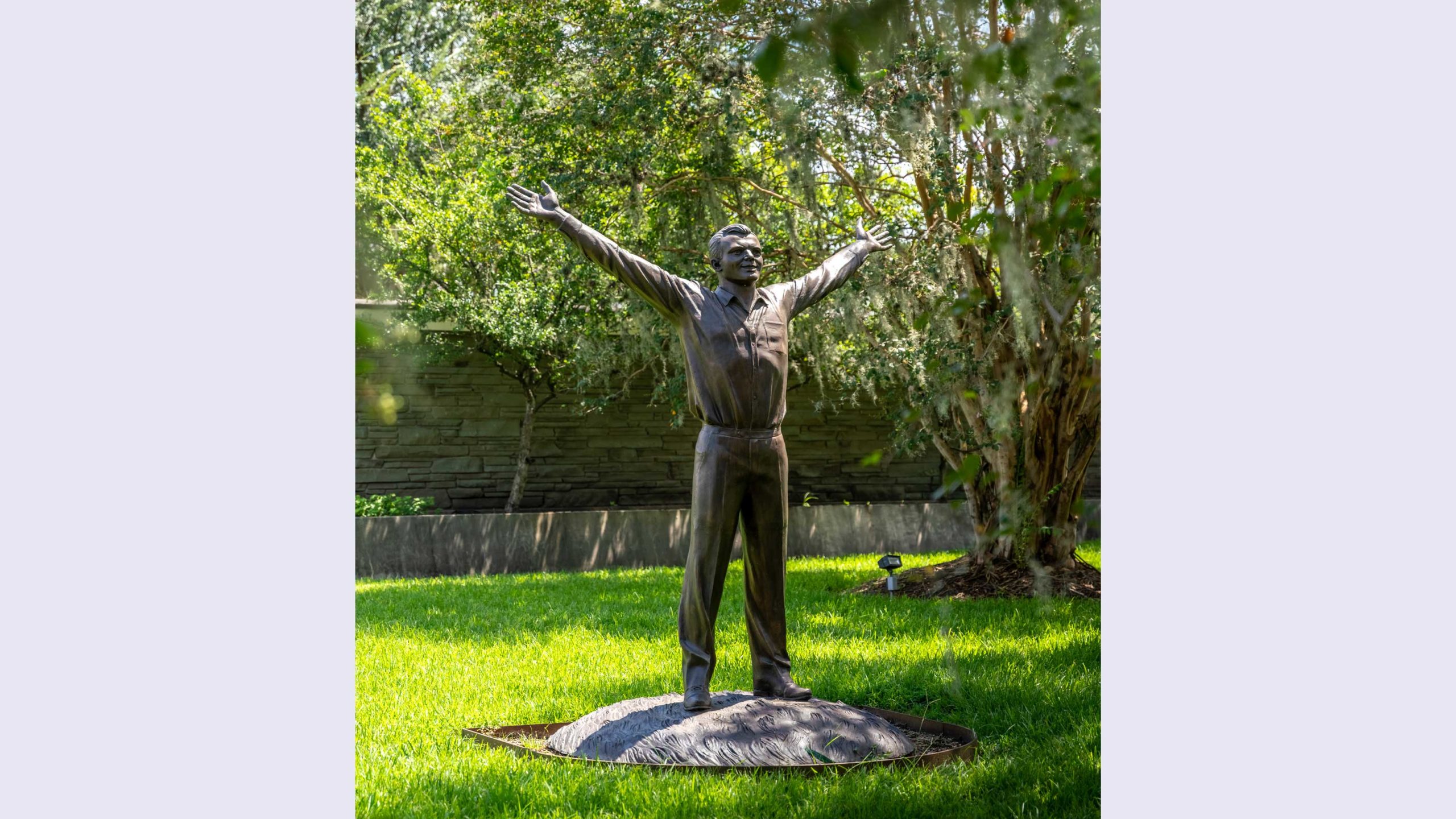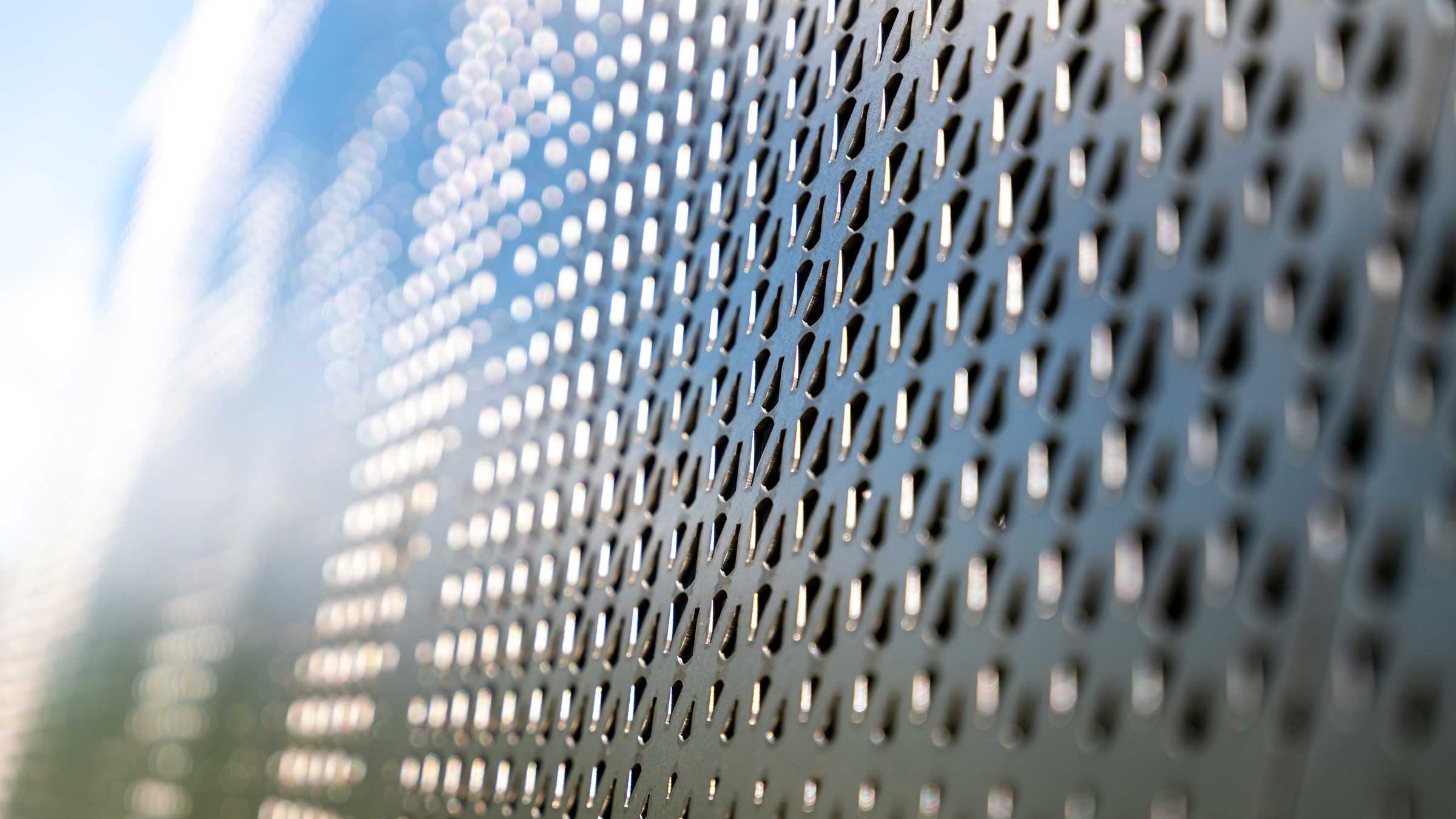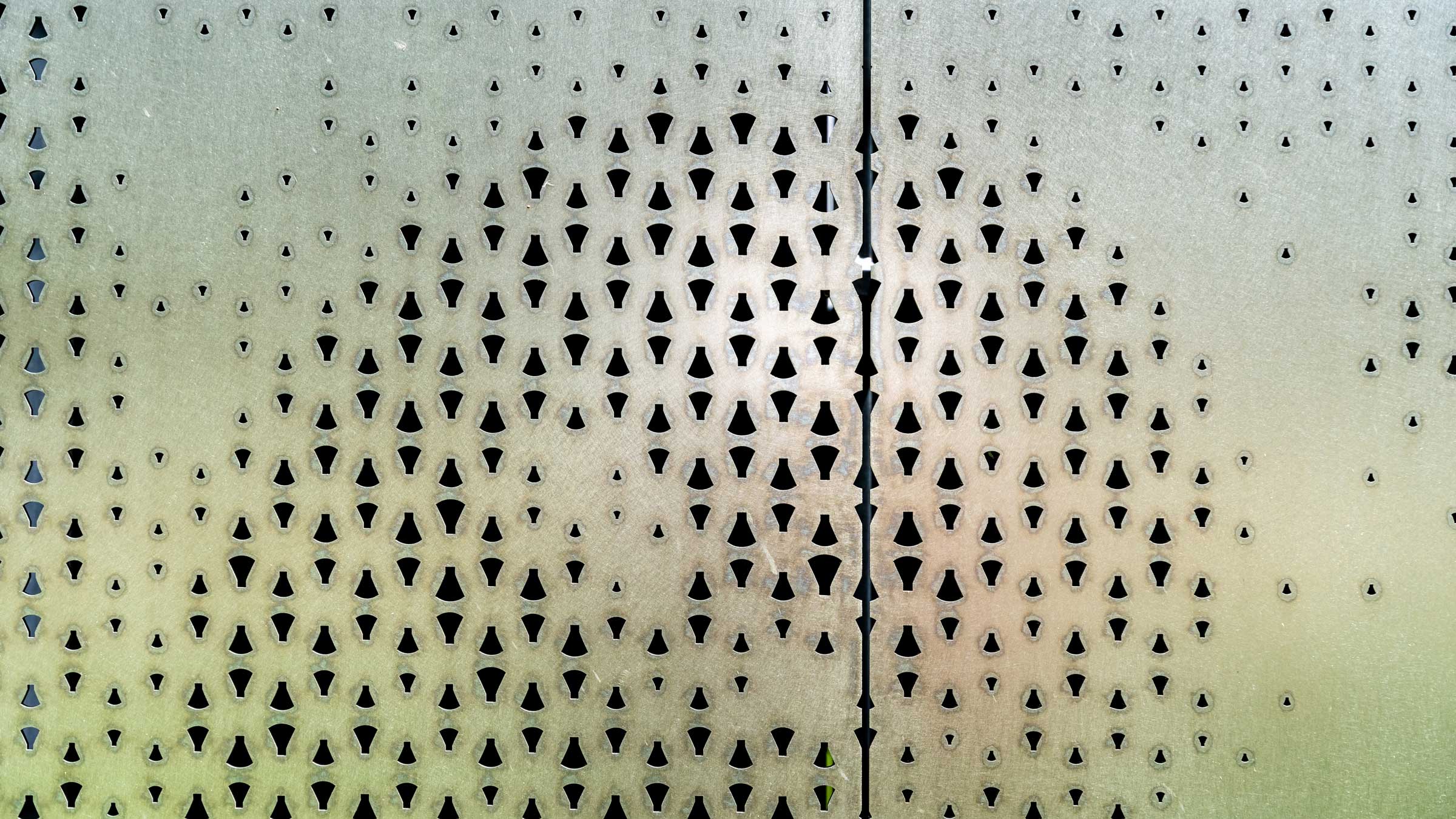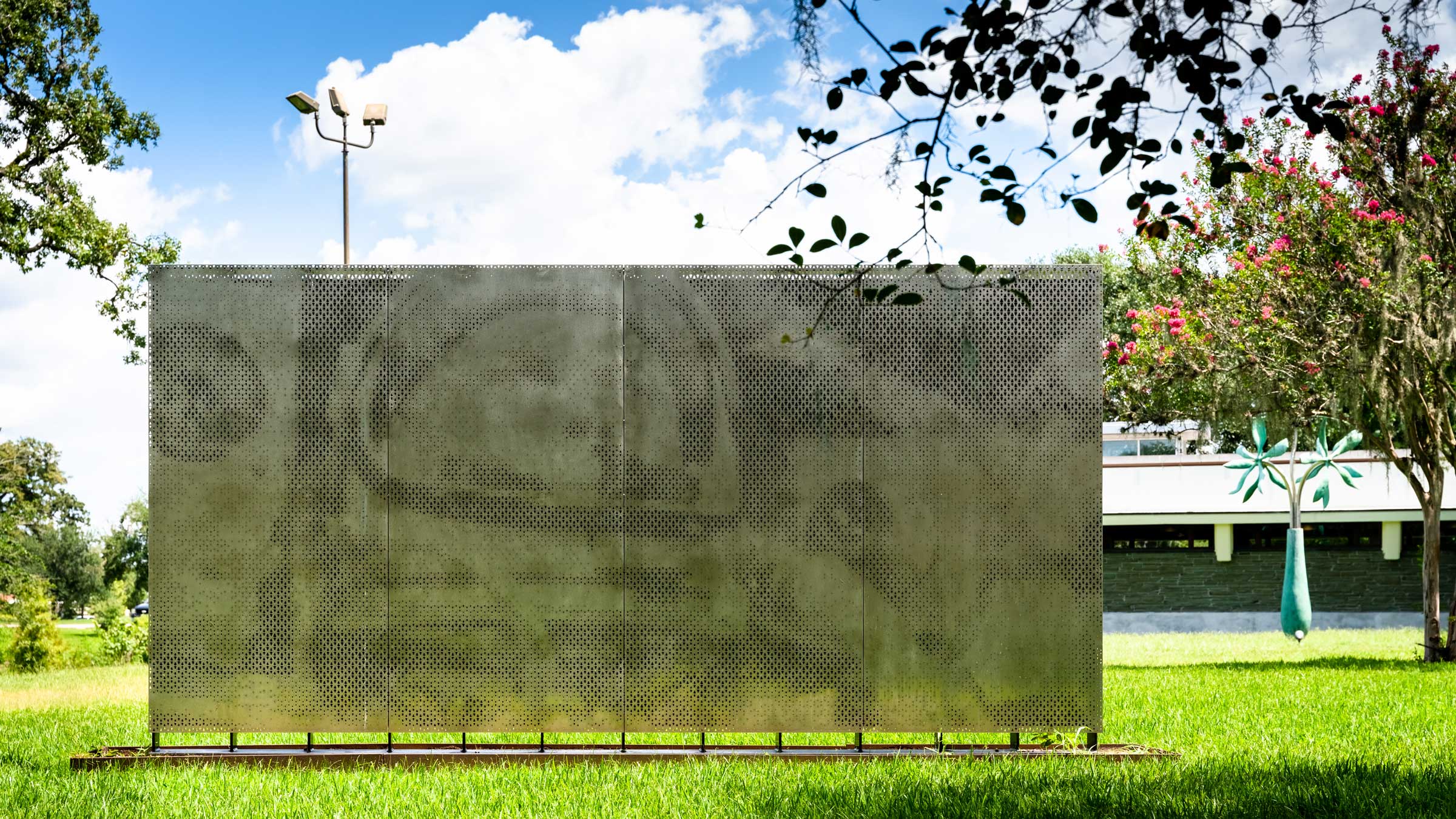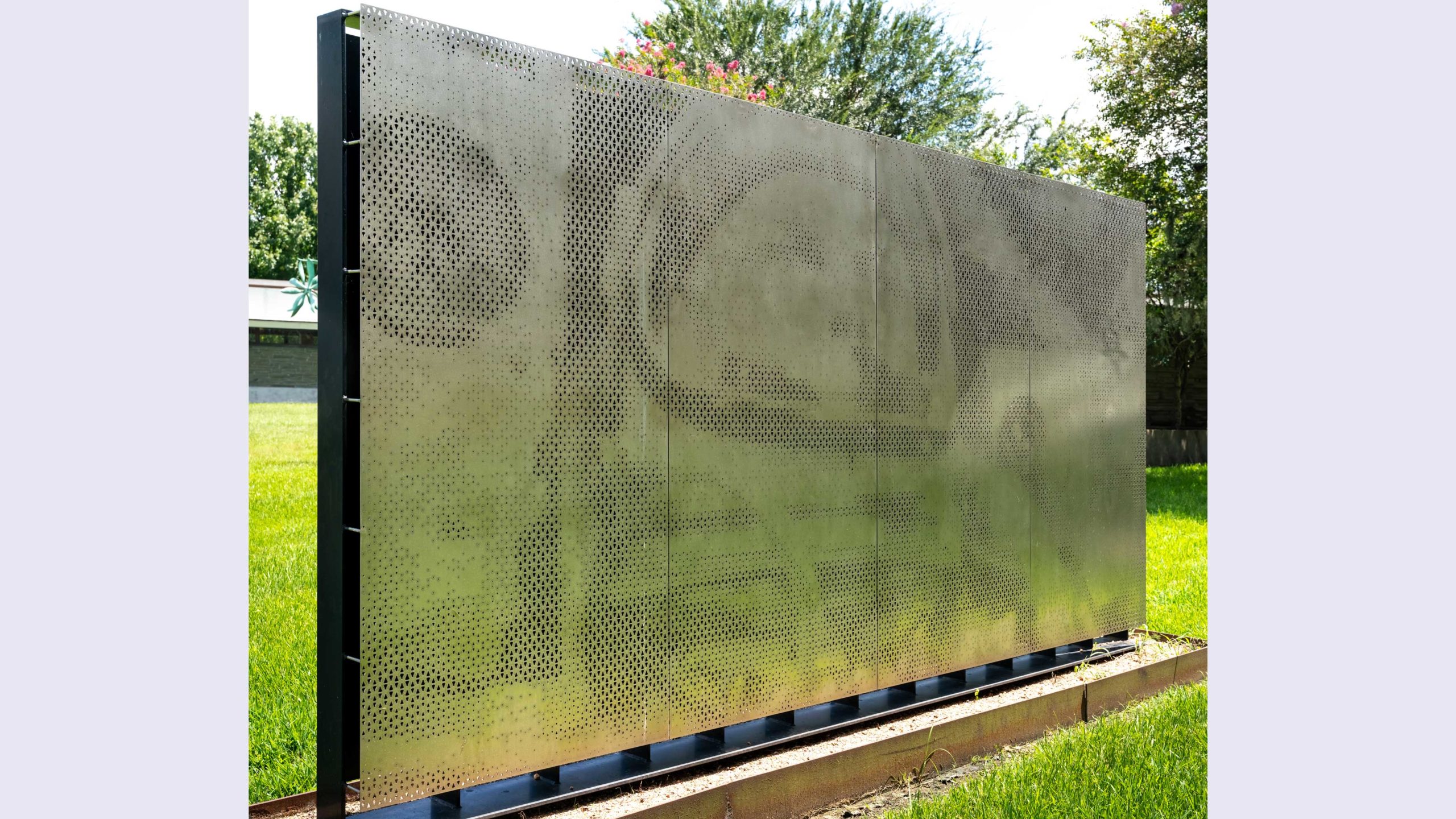 OneStep_GagarinGlenn_Cropped-ForSlider2
Artist
Alexei Leonov (Gararin) and Randy Twaddle (Glenn)
Material
Gagarin - Bronze
Glenn - Stainless steel
Dimensions
Gagarin - 9 feet and 8 feet 6 inches
Glenn - 8 feet 7 inches by 17 feet
Location
Houston Parks and Recreation Department
(NASA's first headquarters)
2999 S. Wayside Drive
Houston, Texas 77023
The Yuri Gagarin and the John Glenn sculptures can be found in the Gragg Park Complex, the original site of NASA's first headquarters for human spaceflight. Former space race astronauts Gagarin and Glenn were the first orbit earth. The pioneering efforts of Gagarin and Glenn and the early missions of the 1960s inspired countless future journeys into the cosmos. Their achievements are honored here with these works, which were a gift to the City of Houston from the Dialogue of Cultures - United World Fund, and by the Russkiy Mir Foundation, two Russian Groups. This public art project, according to former Mayor Annise Parker, is symbolic of Russia's and the United States' continuing collaboration in space exploration, particularly on the International Space Station.
The Yuri Gagarin sculpture is by Alexei Leonov (Soviet Union 1934-2019). Gagarin was also the Commander of the first international mission in space, the first to perform a spacewalk and the first person to create art in space.
The John Glenn sculpture is by Texas artist Randy Twaddle (American). Comprised of perforated stainless-steel panels, its design depicts a portrait of the astronaut Glenn in his rocket ship as he orbits the earth. Twaddle is a Texas artist whose works have been exhibited in museums and galleries across the country. Among his numerous accolades is a National Endowment for the Arts Fellowship award.