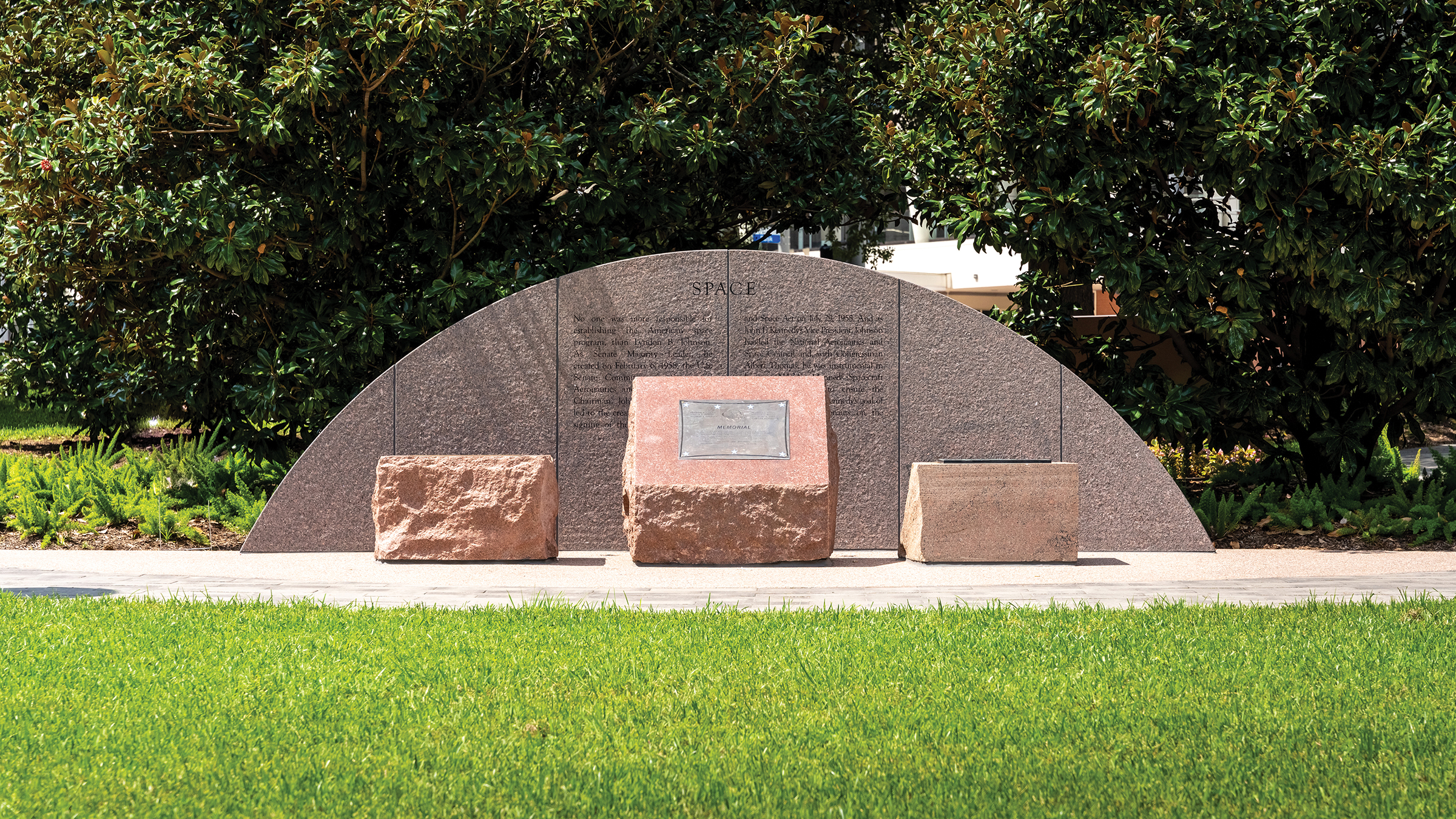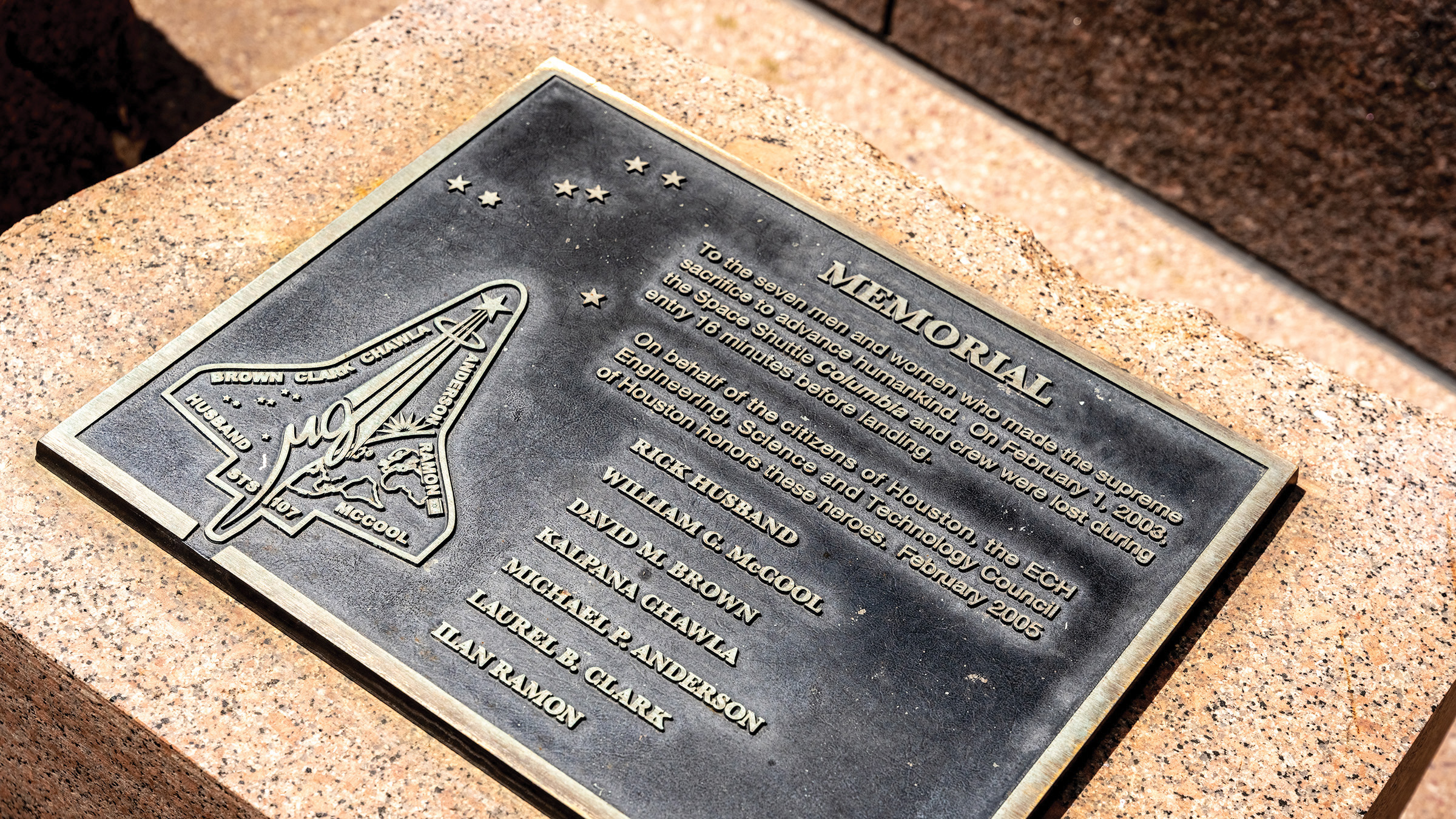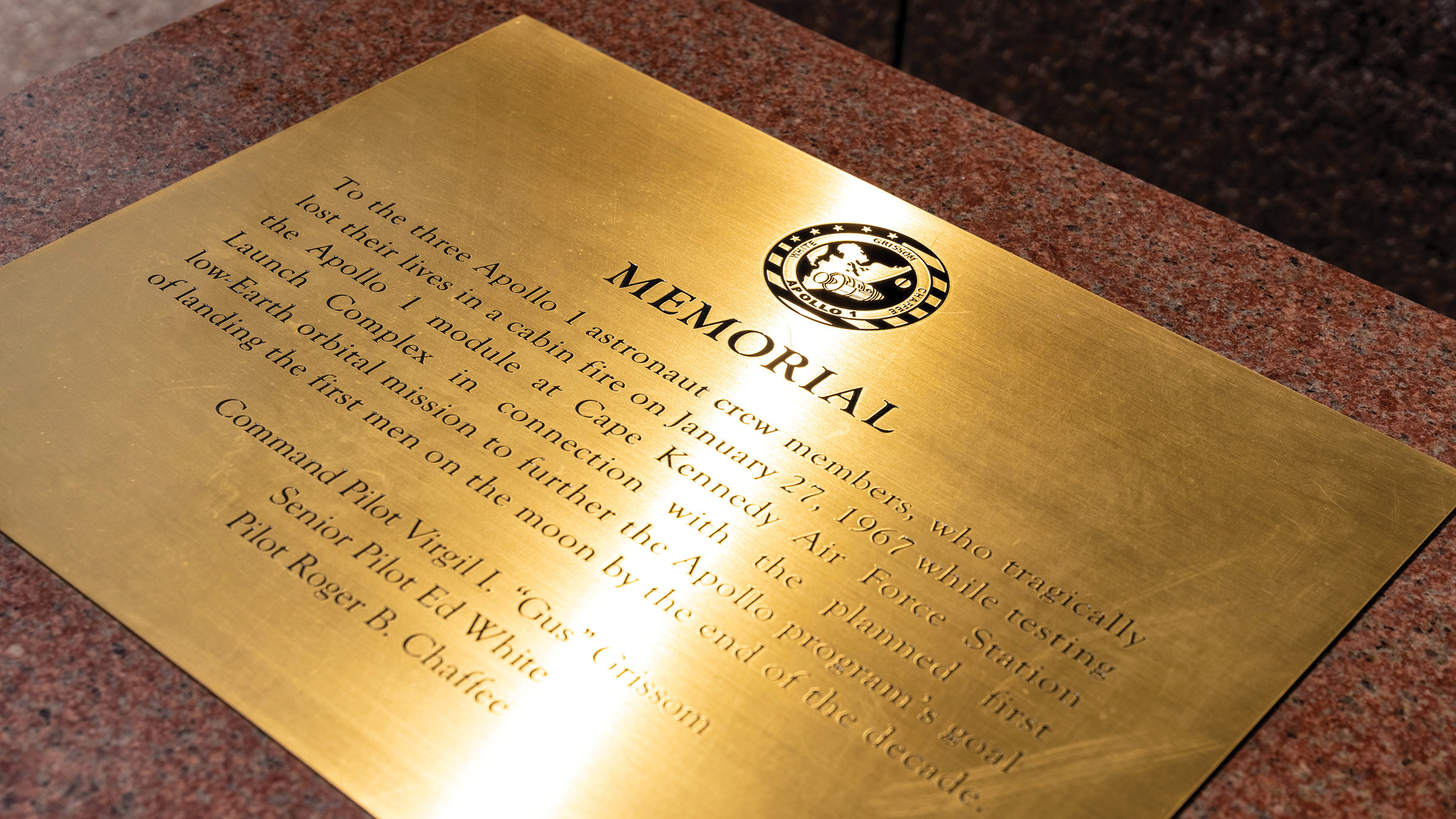 Material
Bronze plaque on granite base
Dimensions
18 1/4 x 32 1/2 x 23 1/2 in.
Location
Tranquility Park
400 Rusk Street
Houston, Texas 77002
This memorial bronze plaque is set in a granite base and commemorates astronauts on the mission with the Space Shuttle Columbia, which broke apart on reentry over Texas on February 1, 2003. The names of the seven Columbia crew members are listed, along with a replica of the patch of Shuttle Mission STS-107. Seven stars are depicted around the patch, each representing a lost crewmember. The Columbia Memorial can be found in Tranquility Park, where it is joined by two other memorials, one to astronauts who lost their lives in the Apollo 1 launch rehearsal test, and one for those who perished in the Challenger Space Shuttle mission. These three memorials are each represented by a semi-circle of Magnolia trees and are part of the Lyndon B. Johnson Monument.